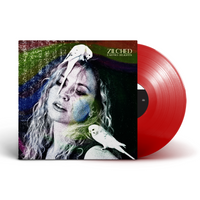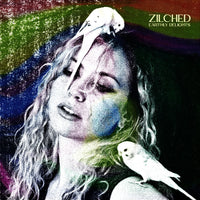 Zilched - Earthly Delights (Translucent Red Vinyl) LP
Description
Zilched is returning with her sophomore LP, 'Earthly Delights,' a love letter to life and all its innermost complexities. The record, for which she recruited indie-rock auteur Ian Ruhala (HALA) and producer-programmer Ben Collins (Minihorse), is a testament to the maturation of Drallos' uncompromising creative vision in the years following her last release.
Rounding out her Gothic Pop slanted Alt-Rock with elements of Grunge, 'Earthly Delights' is a dazzling display of poetic lyricism as Zilched weaves an intricate tapestry of romantic imagery, metaphor, and religious allegory that softens the blow of her sometimes brutal honesty. 
Introducing the the record with a series of genre-spanning singles, listeners will be treated to a jangly twelve-string riff à la Cleaners From Venus and The Cure on 'The Flood', a powerful, shimmering noise-pop ballad fit for fans of Wolf Alice on 'Loveless' and a Joy Division-esque synth-ridden reclamation of the sacred with the anthemic title track 'Earthly Delights' before its official release in August 2023. Poised between the lure of destruction and the promise of catharsis, the album explores the purgatorial nature of bargaining with an indecisive lover and with oneself. 
On crafting the album, Drallos explains:
"After suffering writer's block for about a year following the release of 'DOOMPOP,' without performance or live shows being an option, my inspiration shifted from music towards the inner world of what I was reading, watching and painting. This led to the many literary and cultural allusions throughout the lyrics. Even after I wrote the title track, the songs worked themselves into these chapters of Paradise, Purgatory or Damnation. Calling upon all the beauty and the horror of the record's namesake, I wrote directly from my heart's perspective on this world."