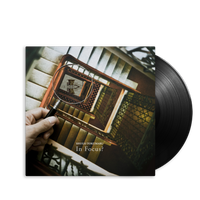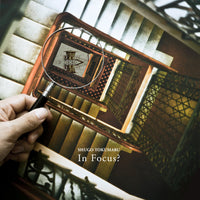 Shugo Tokumaru - In Focus? (LP)
Description
For the first half of 2012, Shugo Tokumaru locked himself inside his home studio while working on In Focus?, often forgetting to eat and sleep for long stretches of time while crafting the record's 15 songs -- each of which contains an average of 20 instruments and hundreds of recorded parts that are meticulously mixed together to create a single, cohesive track.
As a result of this extreme care and attention to detail, In Focus? -- despite its title -- represents the clearest manifestation of Tokumaru's multifaceted musical vision to date.
From slow building album opener "Circle"'s perfect transition into standout track "Katachi," to lead single "Decorate" and the beautifully delicate acoustic ballad "Tightrope," it's clear that Tokumaru has again succeeded in writing universal melodies while singing in his native Japanese.
After Tokumaru completed recording and mixing, In Focus? was mastered at Abbey Road Studios -- a fitting location for an artist who grew up listening to the Beatles and Japanese pop music and whose music builds on the best elements of both to produce a unique sound irresistible to listeners regardless of their generation or the language they speak.
Track List
1 Circle (1:17)
2 Katachi (3:03)
3 Gamma (1:32)
4 Decorate (3:00)
5 Call (3:37)
6 Mubyo (0:29)
7 Poker (3:18)
8 Ord Gate (3:16)
9 Pah-Paka (0:54)
10 Tightrope (5:01)
11 Helictite (LeSeMoDe) (3:43)
12 Shirase (4:20)
13 Micro Guitar Music (1:32)
14 Down Down (3:27)
15 Balloon (5:53)