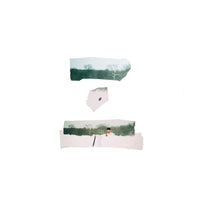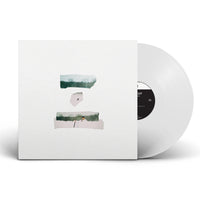 Nuntheless - Bankuit (LP)
Description
Bankuit, is the ambitous tech house EP from Nuntheless. Cultivated from a deeply-rooted appreciation for the works of Detroit's house and techno all-stars like Patrice Scott, Omar S and Motor City Drum Ensemble, the release is an inspired four-song effort from Erik Washington, the veteran DJ, producer, and multi-instrumentalist and mastermind behind the Nuntheless moniker. Washington, who can often be found producing R&B and Hip-Hop music, credits his proximity to the up-and-coming talent in Detroit for his approach to Bankuit.

"Being an admirer of the DJ scene in Detroit and starting to explore more of that world as a DJ myself, I imagined spinning my own original music as well as others who share similar interests. Starting in late 2018, I wrote my first house/techno track and decided to follow up with a few more to complete a full project. After about 15 tracks, I narrowed it down to the 4 tracks on the Bankuit project".

Now regarded as a veteran in the Michigan music scene, Washington started making music as Nuntheless in 2016, with his debut mix being released via Young Heavy Souls in the same year. In 2017 he filled the opening slot for Masego with Onefreq in Grand Rapids. Later that year in Ann Arbor, Erik played drums for Detroit rapper Munch during their set opening for Big Sean. Washington has also become a regular at SXSW music festival in Austin, TX., where he performed with Onefreq from 2015 to 2018, and with Munch in 2019. Nuntheless was set to return to the SXSW stage in 2020, but COVID had other plans. With the release of Bankuit, Nuntheless hopes to gather support from the international DJ scene and share his tracks across the globe.