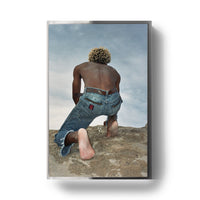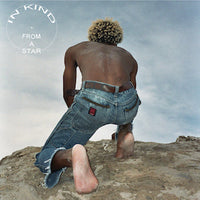 In Kind - From A Star (Cassette)
Description
A Michigan native, In Kind is the brainchild of LA-based Tchad Cousins - through this entity they craft a unique voice onto a churning instrumental palette of synthesizers, guitars, and programmed drums that always seem to land somewhere between genres.

Cousins began working in this medium making ambient sound collages in their bedroom, and 8 years later presents this assemblage of pscyhedelia, afrofuturism, and sonic exploration with a backing of four bandmates on synth (Khari Cousins), sampling pad (Shamik Ganguly), bass (Jarrell Fields), and guitar (Trevor Coleman II).

Entrenched beneath it all, there is a foundation of funk and hip-hop – yet their love for ambient, experimental, and everything left-field finds them constantly denying tropes and reaching for the unfamiliar.

Track List
One Way
U Forgot About
Suga
Empty Haze
FuzZ
Lessons