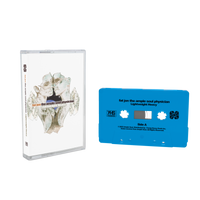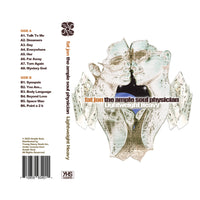 Fat Jon - Lightweight Heavy (Cassette)
Description
This is a Pre-order. Cassettes are expected to ship October 2023. 
Fat Jon the Ample Soul Physician is not your average hip-hop artist. His catalog, distinguished by its extraordinary versatility of style and mood, sets him apart from those who focus on one type of beat or genre. Known for his work as a member of hip-hop group Five Deez and as a part of the production team for the popular anime series Samurai Champloo, Fat Jon has contributed to the music scene as an emcee, producer and DJ. 
'Lightweight Heavy', Fat Jon's third solo offering, is a concoction of "loping beats, dub bass lines, classical piano, breathy vocals and sparkling harmonies…" (BBC). From the gentle piano-led intro of 'Talk to Me' and threading through the album's 14 dazzling tracks, Fat Jon's subtle use of vocals and his bass-heavy beats take listeners on a heartfelt journey. 
"I lived in Japan while I made this record and produced the whole album there. Being able to make a project like this from beginning to end the way I had envisioned it was a dream come true," Jon reflects. "I recorded and produced the whole album in my friend Nujabes' studio. I told him about my concept for the album, and he said I could use his studio while I was there. We had similar studio setups so it was a very easy transition and fun experience."
We are very pleased to announce that 'Lightweight Heavy' is getting its first cassette reissue since 2004 via YHS Cassettes. This is in addition to three colorful vinyl pressings, with a limited run of 100 purple records available exclusively on Turntable Lab.