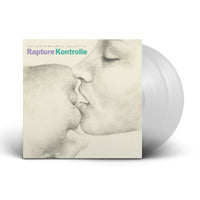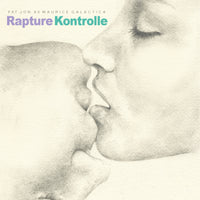 Fat Jon as Maurice Galactica - Rapture Kontrolle (2xLP - Translucent)
Description
Originally released in 2012 under the alias Maurice Galactica, Fat Jon the Ample Soul Physician's cult-classic instrumental album Rapture Kontrolle is now getting reissued on both vinyl and cassette via Young Heavy Souls.
Rapture Kontrolle, originally released in 2012 on Ample Soul Recordings, was Fat Jon's second and most recent album under the alias Maurice Galactica.

"This idea of an alter ego began to manifest itself in a way that I could deliberately do things creatively I probably wouldn't do otherwise. It's a very fun way to work and so the name had to reflect the energy and intention of the style. It just came to me one day and the name made the music make sense to me in whole new way." Fat Jon said on the creation of the Maurice Galactica moniker.

The LP is a dynamic collection of 14 instrumental tracks that move like an odyssey through Fat Jon's musical universe. Somber, melodic tunes like Galaxy Class and Losing You offer lush sonic detours on your percussion-propelled exploration of vibrant cuts like the poignant Intellect Bombs (To Save You) on through the ridiculously catchy Various Randoms.
Fat Jon emerged on the scene in the late 1990s as a promising young rapper/producer for Five Deez, the hip-hop outfit from Cincinnati, Ohio. Since going solo, he released a pair of records, 2001's Humanoid Erotica and 2012's Rapture Kontrolle, under the alias Maurice Galactica. In 2002, his solo album Wave Motion was released to acclaim from fans and critics alike. Fat Jon then went on to garner affection from anime fans for his contribution to the soundtrack of Samurai Champloo.

Fat Jon now resides in Germany, and is looking forward to the reissue Rapture Kontrolle.

"This release is important to me because I had previously released this album on CD along with a 12" single, so I never released the whole album on vinyl. After working with YHS for another one of my albums (Wave Motion), we released a cassette version and people really liked it so I wanted to do it again with this album. I think this will be a good way to reintroduce people to Rapture Kontrolle as well as Maurice Galactica."
Rapture Kontrolle will be available on limited edition transparent vinyl and teal-tinted cassette this October via Young Heavy Souls.
Track List
A1. Thoughtform

A2. Divided Ascension

A3. Magic Flute

A4. Eternal Type Satellite

B1. Galaxy Class

B2. Losing You

B3. Little Green Book

B4. Intellect Bombs

C1. A Wingman Supreme

C2. Various Randoms

C3. The Prowess

C4. Pain of A Cultured Night

D1. Thirdbass Allday

D2. Just A Moment

D3. Shine For Us