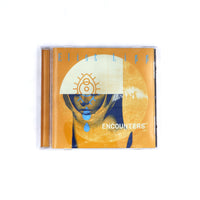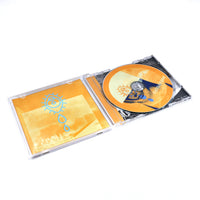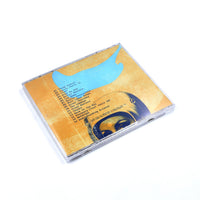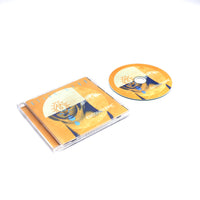 Eliot Lipp - Encounters (CD)
Description
Eliot Lipp's career spans nearly 20-years and was initially defined by his dusty instrumental hip-hop productions. Since his debut release on Scott Herren's (Prefuse 73) Eastern Developments label in 2004, Lipp has explored several styles including electro-funk, disco, and techno. His eccentric productions on The Outside, released in 2008 on Mush records, and the big-room dance sensibilities of Shark Wolf Rabbit Snake, released on Pretty Lights Music in 2012, saw Lipp building fan bases in connected yet distinct audiences.
Skywave, released in 2017 on Young Heavy Souls, marks Lipp's last solo full-length effort. In the five years following, Lipp would continue to highlight his versatility as a producer through a number of collaborations and side projects.
As one half of Minutes Unlimited, a group formed with fellow electronic producer Michna (Ghostly International), Lipp displays a talent for creating precise, shiny techno/trap that showcases both artists' synth and drum machine dexterity. Eliot also provides the prefix for the appropriately named Lipphead, a collaborative effort with underground hip-hop and downtempo producer Blockhead. Lipphead's loose and experimental approach to dance music stands in stark contrast to the cold, methodical tone of Minutes Unlimited.
Somewhere in between and slightly off-center of these two sounds is Encounters, Lipp's forthcoming full length LP. From laid-back downtempo cuts "Know By Now" and "The Lowdown" to choppy upbeat hip-hop instrumentals like "Guitar Maniacs"– Eliot condenses years of growth and influence into this expansive double LP. Comprised of 16 tracks, the sequencing of Encounters pulls from Lipp's DJing experience, creating a seamless and cohesive listening experience from start to finish.
Encounters is set to release on November 11th digitally and Spring 2023 on yellow vinyl via Detroit label Young Heavy Souls.
Track List
Young Alpine

Turtle Party II

Free!

Know By Now

Guitar Maniacs

Lay Down

Mystic Encounters

Melt Lemon Drops

Diner Thursdays

The Lowdown

Piano Maniacs

Thanks

Back In The Day

Prospect (Feat. Jasia 10)

Waterloo
 Understanding Science