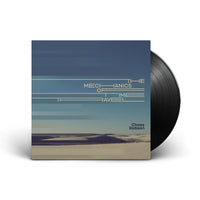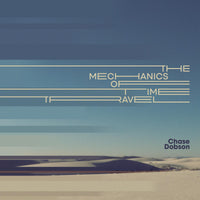 Chase Dobson - The Mechanics of Time Travel (LP)
Description
Chase Dobson is a Denver-based musician and engineer with a diverse catalog of releases spanning many genres of atmospheric electronic music. Over the last decade, he has performed integral roles as a touring synthesizer technician and playback programmer, traveling worldwide with chart-topping artists like Rihanna, Tycho and M83. Currently, Dobson is a touring tech and studio engineer for GRAMMY award winning Australian electronic act RÜFÜS DU SOL.

Now, Dobson is honing his sound with 'The Mechanics of Time Travel' – his debut with independent label Young Heavy Souls. The album was written during the COVID-19 shutdown, a time when he was forced to slow down and focus on original music. With touring opportunities halted and a room full of analog synths, Dobson produced 'The Mechanics of Time Travel', a hazy analog synth-driven soundscape that evokes nostalgia and a sense of wonder. 
The record is an ambient and cinematic journey through the vastness of a universe in constant motion. From deep pulsing bass notes that evoke the endless expanse of space to subtle melodic washes of synthesizers, 'The Mechanics of Time Travel' is a work of art that rewards both close and distant listening. 
Track List
1. The Premise
2. A Secret Pool
3. Diazepam Sunrise
4. Solina
5. (39.222777503257724, -96.32550170776499)
6. The Mechanics of Time Travel
7. 5 MeO
8. 432 hz
9. The Aura Yellow
10. Outro