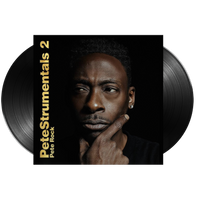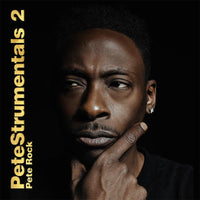 Pete Rock - Petestrumentals 2 (2xLP)
Description
Pete Rock was raised in Mount Vernon, but his face belongs on Mount Rushmore. The Chocolate Boy Wonder perfected an art form, inspired millions, and soundtracked a generation. By contrast, Teddy Roosevelt seems like a chump.
This is the man who Dilla told, "I wanted to be like you." Kanye once called himself the "new Pete Rock." But the original Pete Rock remains permanently vital. The evidence bangs in his latest opus, Petestrumentals 2, the sequel to the 2001 classic that helped define the hip-hop instrumental record. It marks the legend's first album on Mello Music Group, a fitting union between the author of the boom-bap blueprint and the label that's expanded upon his legacy.
Describing Pete Rock's productions do them little justice. They resonate in your gut, heart, and brain. The title of one of these beats says it all: "Makes Me Feel Like." You fill in the blanks based on your personal experience and current mood.
Track List
01. Heaven & Earth
02. PR 4 Prez
03. Cosmic Slop
04. On & On
05. Beat Goes On
06. Clap Ya Hands (I Feel Good)
07. My My Baby
08. I Wish
09. One,Two,A Few More
10. Air Smoove
11. Gonna Love You
12. 90's Class Act (EK)
13. Justice (Brotherhood & Understanding) Skit
14. Accelerate
15. Make Me Feel Like
16. Dilla Bounce (R.I.P.)
17. Play Yo Horn
18. BBJones
19. Rootz,Reggae,Kulcha
20. You Know Dat