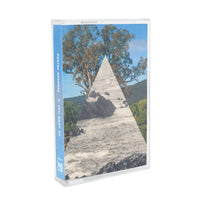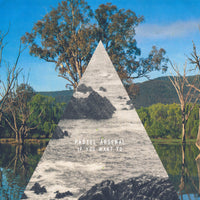 Pastel Arsenal - If You Want To (Cassette)
Description
Pastel Arsenal is a Michigan producer who specializes in synth-driven, euphoric beats. A staple in Detroit's underground beat scene, Pastel Arsenal's sound hovers somewhere between lush downtempo electronic and fuzz-heavy instrumental hip-hop. Live, his minimalist MIDI performances bump with finesse, made unique by improvised live remixes and complimented with the warmth of a SP-404.

"If You Want To" is Pastel's first official release since his 2014 EP "Fields." The album balances synth, jazz, funk and hip-hop sounds. Regarding the influences for the album, Pastel states "I was listening to a lot of George Duke, Alan Hawkshaw library tracks, Devonwho, Gleen Astro and getting back into Parliament around that time. I don't generally go for a particular sound when writing tracks, but all of those influences definitely affected the sound."

Besides composing and producing the album, Pastel also served as audio engineer, both mixing and mastering the 8-song project. At a tight 20 minutes in the length, If You Want To doesn't waste time and quickly builds momentum from one song to the next. Although some of the tracks barley last over a minute, they never feel too short and make an impact without over-looped sections or filler.
Track List
Funketables
Ready to Go for a Walk
If You Want To
Funkterlude
Tetra2
Cheesehands
Wheredoesitstart
Light Sprinkling, Pt. 1 & 2