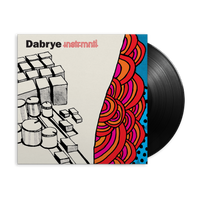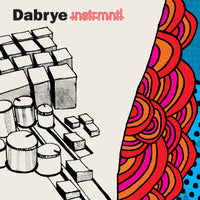 Description
"Dabrye's beats are like Jay Dee getting crunked up with Autechre." So says none other than Preuse 73 (aka Scott Herren), who's Eastern Developments was the first to drop Instrmntl back inn 2002. It was the second release for the label, and one that stands out amongst the 30 or so releases the Eastern Developments would produce during their five year run. 
Instrmntl followed Dabrye's debut, One/Three, on Ghostly International. It expanded on the tech funk of its predecessor, introducing more sample based elements while keeping the production value characteristically high. While we were comfortable labeling the music downtempo back in the day, you could call Dabrye Mullinix's hip hop side. At the same time this material was coming out, Mullinix was releasing mutant techno under his James T. Cotton alias and dropping jungle bangers alongside Todd Osborn under the guise of Soundmurderer & SK-1. But Dabrye was the alias that really introduced Mullinix to the music loving world.
With funk infused vignettes that were short but sweet, Dabrye would breath life into the nascent beat scene of the early aughts. The Dilla reference in the quote above is fitting, as they both would have a hand in shaping what instrumental hip hop could be. The two would go on to collaborate on the song "Game Over" in 2003. Ten tracks in all.

Track List
A1 Intrdctn.
A2 Won
A3 No Child Of God
A4 D-town Tabernacle Choir
A5 You Know The Formula Right?
B1 Evelyn
B2 This Is Where I Came In
B3 Prospects (Marshall Law)
B4 Take Me Home